Transforming education through innovative solutions


Are you an educational institution ?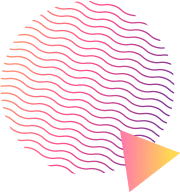 Our drive is fueled by innovation since we believe that in a world that is constantly shifted by the heavy currents of technology, competitive markets, climate change and emerging cultures, the plausible strategy to stay afloat is to keep innovating.
Remaining true to ourselves is the secret ingredient to how we sustain our honesty to clients. We embrace the highest level of ethical behaviour in every function of our operations thus translating into trusting clients and stakeholders.We strongly believe in relationships built on mutual trust.
We believe that teamwork makes dreamwork. Everyone's opinion is very important. And everyone should always be involved in decision making. Working together is the virtue that has stimulated our growth so far. Having seen this firsthand, collaboration is core to our belief.
Education is not preparation for life; education is life itself.
Knowledge is power. Information is liberating. Education is the premise of progress, in every society, in every family.
Can you pay school fees for my child?
How do I apply for school fees financing?
Do you have any offerings for special schools?
Yes, most of our products are free for schools for students with special needs.